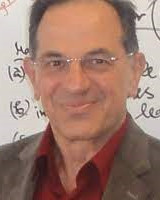 Prof. Nikola Kasabov, IEEE Fellow, INNS Fellow and RSNZ Fellow
Auckland University of Technology, New Zealand
IICT, Bulgarian Academy of Sciences, Bulgaria
ISRC, University of Ulster, the UK
Speech title: Spatio-Temporal Learning (STL) machines using brain-inspired spiking neural networks and their applications
Abstract: The majority of data, that are dealt with across information and data sciences, are temporal or spatio/spectro temporal, including: biological and brain signals; audio-visual; environmental; financial and economic; communication. In many cases this data is simplified just as temporal or spatial, due to lack of computational models to model both spatial and temporal components of the data in their dynamic interaction and integration. The talk introduces a new type of learning methods and systems, called spatio-temporal learning (STL). These are evolvable and explainable learning systems that are structured according to the spatial or other relationship information of temporal data and are trained to evolve their structure by learning spatio-temporal associations of the data, that are explainable. Inspired by the STL in the human brain, the talk presents a STL machine NeuCube, based on spiking neural networks. It demonstrates its applications for STL of biological and brain signals, audio-visual data, environmental data such as seismic sensory data, financial and economic data such as stock and trades, communication data such as using VR. When compared to traditional machine learning techniques on the same data, including deep neural networks, the STL machines demonstrate significantly better accuracy and a clear interpretability and explainability of the data in their dynamics over time (Reference).
Reference: Kasabov, N., Time-Space, Spiking Neural Networks and Brain-Inspired Artificial Intelligence, Springer Nature (2019) 750p., https://www.springer.com/gp/book/9783662577134

Biography: Professor Nikola Kasabov is Life Fellow of IEEE, Fellow of the Royal Society of New Zealand, Fellow of the INNS College of Fellows, DVF of the Royal Academy of Engineering UK. He is the Founding Director of the Knowledge Engineering and Discovery Research Institute (KEDRI), Auckland and Professor at the School of Engineering, Computing and Mathematical Sciences at Auckland University of Technology, New Zealand. Kasabov is the 2019 President of the Asia Pacific Neural Network Society(APNNS) and Past President of the International Neural Network Society (INNS). He is member of several technical committees of IEEE Computational Intelligence Society and Distinguished Lecturer of IEEE (2012-2014). He is Editor of Springer Handbook of Bio-Neuroinformatics, Springer Series of Bio-and Neuro-systems and Springer journal Evolving Systems. He is Associate Editor of several journals, including Neural Networks, IEEE TrNN, Tr CDS, Information Sciences, Applied Soft Computing. Kasabov holds MSc and PhD from TU Sofia, Bulgaria. His main research interests are in the areas of neural networks, intelligent information systems, soft computing, bioinformatics, neuroinformatics. He has published more than 620 publications highly cited internationally. He has extensive academic experience at various academic and research organisations in Europe and Asia, including: TU Sofia Bulgaria; University of Essex UK; University of Otago, NZ; Advisory Professor at Shanghai Jiao Tong University and CASIA China, Visiting Professor at ETH/University of Zurich and Robert Gordon University UK, Honorary Professor of Teesside University, UK.Prof. Kasabov has received a number of awards, among them:Doctor Honoris Causa from Obuda University, Budapest; INNS AdaLovelace Meritorious Service Award; NN Best Paper Award for2016; APNNA 'Outstanding Achievements Award'; INNS Gabor Awardfor 'Outstanding contributions to engineering applications of neural networks'; EU Marie Curie Fellowship; Bayer Science Innovation Award; APNNA Excellent Service Award; RSNZ Science and Technology Medal; 2015 AUT Medal; Honorable Member of theBulgarian, the Greek and the Scottish Societies for ComputerScience. More information of Prof. Kasabov can be found from:
https://academics.aut.ac.nz/nkasabov.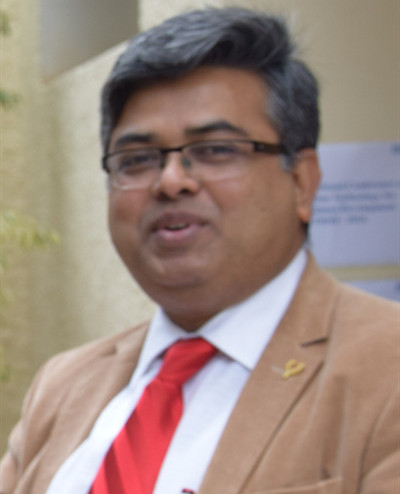 Prof.Srikanta Patnaik, SOA University, India
Director of I.I.M.T.
Speech title: Model of Cognition and its applications to Robot Perception & Computational Vision
Abstract: Cognitive Science is an interdisciplinary field that has arisen during the past decade at the intersection of a number of existing disciplines, including psychology, linguistics, computer science, philosophy, and physiology. The shared interest that has produced this coalition understands the nature of the mind. This quest is an old one, dating back to antiquity in the case of philosophy, but new ideas are emerging from the fresh approach of Cognitive Science.
The field of cognitive science overlaps AI. Cognitive scientists study the nature of intelligence from a psychological point of view, mostly building computer models that help elucidate what happens in our brains during problem solving, remembering, perceiving, and other psychological processes. One major contribution of AI and cognitive science to psychology has been the information processing model of human thinking in which the metaphor of brain-as-computer is taken quite literally.

Biography: Prof. Srikanta Patnaik is Director of I.I.M.T., Bhubaneswar, India. He has received his Ph. D. (Engineering) on Computational Intelligence from Jadavpur University, India in 1999. He has supervised more than 30 Ph. D. Theses and 100 Master theses in the area of Computational Intelligence, Machine Learning, Soft Computing Applications and Re-Engineering. Dr. Patnaik has published around 100 research papers in international journals and conference proceedings. He is author of 2 text books and 55 edited volumes and few invited book chapters, published by leading international publisher like IEEE, Elsevier, Springer-Verlag, Kluwer Academic, etc.. Dr. Srikanta Patnaik is the Editors-in-Chief of International Journal of Information and Communication Technology and International Journal of Computational Vision and Robotics published from Inderscience Publishing House, England and, Editor of Journal of Information and Communication Convegence Engineering and Associate Editor of Journal of Intelligent and Fuzzy Systems (JIFS), which are all Scopus Index journals. He is also Editors-in-Chief of Book Series on "Modeling and Optimization in Science and Technology" published from Springer, Germany and Advances in Computer and Electrical Engineering (ACEE) and Advances in Medical Technologies and Clinical Practice (AMTCP), published by IGI Global, USA. He is a member of Institute of Electrical and Electronics Engineering (IEEE) and Association for Computing Machinery (ACM). He is also Fellow of IETE, Life Member of ISTE, and CSI. Dr. Patnaik has visited more than 20 countries across the globe and visiting professors to some of the universities.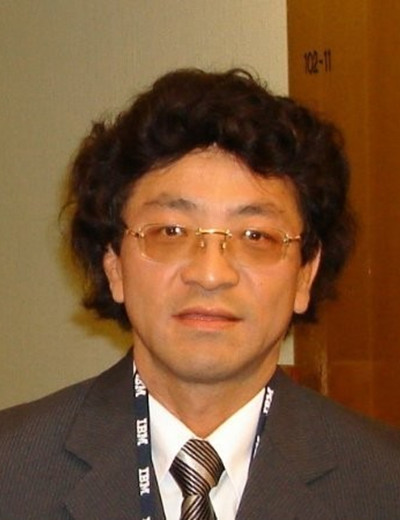 Prof. Jair Minoro Abe, Paulista University - Brazil
Senior member of IEEE
Speech title: Paraconsistency and Paracometeness in Artificial Intelligency
Abstract: Impreciseness, inconsistencies and paracompleteness are vital themes in AI. In this talk we analyse these themes by using the so called paraconsistent annotated logics; fundamental and applications are discussed.

Biography: Prof. Jair Minoro Abe received B.A. and MSc in Pure Mathematics - University of Sao Paulo, Brazil. Also received the Doctor degree and Livre-Docente title from the same University. He was coordinator of Logic Area of Institute of Advanced Studies - University of Sao Paulo Brazil 1987-2019 and Full Professor at Paulista University - Brazil. His research interest topics include Paraconsistent Annotated Logics and AI, ANN in Biomedicine and Automation, among others. He is Senior Member of IEEE. Professor Abe is a studious of a family of Paraconsistent Annotated Logic which is used to solve many complex problems in engineering. He has authored/edited books on Paraconsistent and related logic published by Springer Germany and other reputed publishers. He is the recipient of many awards including medals for his academic performance and also received many best papers awards. Professor Abe is the Editor-in-Chief of International Journal of Reasoning-based Intelligent Systems. Presently, Professor Abe serves as Associate Editor and member of the Editorial Board of some journals related to the intelligent systems and applications. Professor Abe has supervised a number of PhD candidates successfully and presented a number of keynote addresses. He has authored/co-authored around 300+ publications including books, research papers, research reports, etc. Professor Abe's research interests include System design using conventional and Artificial Intelligence techniques, Paraconsistent Annotated Logic, Human factors in Aviation, Intelligent Decision Making, Teaching &Learning practices, and Cognitive Studies.